Hello,
I'm looking for documentation, knowledgebase and/or instructions regarding the SFTP option in the Export tab of the View Designer as I can't seem to find anything regarding it.
My goal is to export views from iiQ into our SFTP server in order to access within our database. I'd like to confirm that I've set up our credentials properly and also have an actual time as to when the view exports each day.
Ideally, I'd like to be able to set the SFTP export schedule myself, but it would at least be helpful to know when the export happens instead of just "each day".
I've included a screenshot for reference. If there is any other information regarding the SFTP Export, I'd be happy to receive that.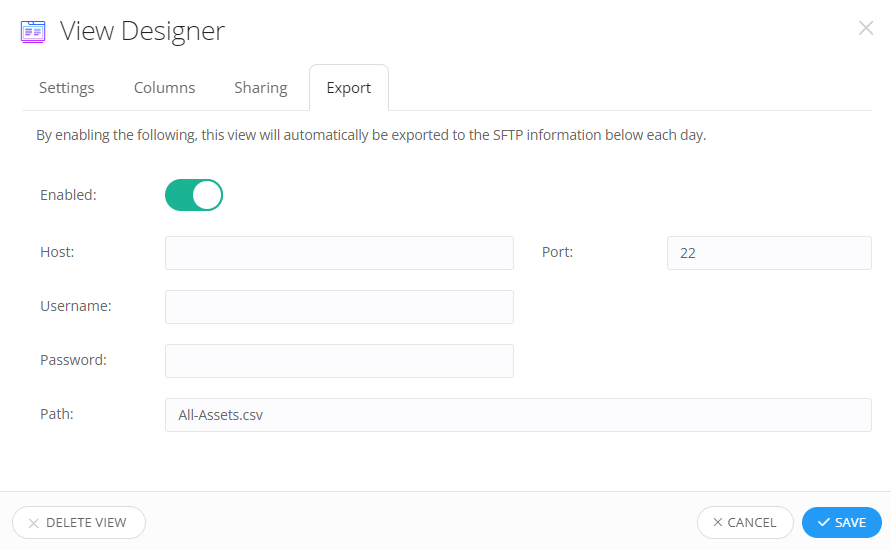 Thank You,
Jessica
Best answer by Kathryn Carter 6 September 2023, 15:27
View original